Our portable dual alleys can be custom built to fit your specific needs. 20' dual portion is standard, with any length from 12' to 22 feet of single alley.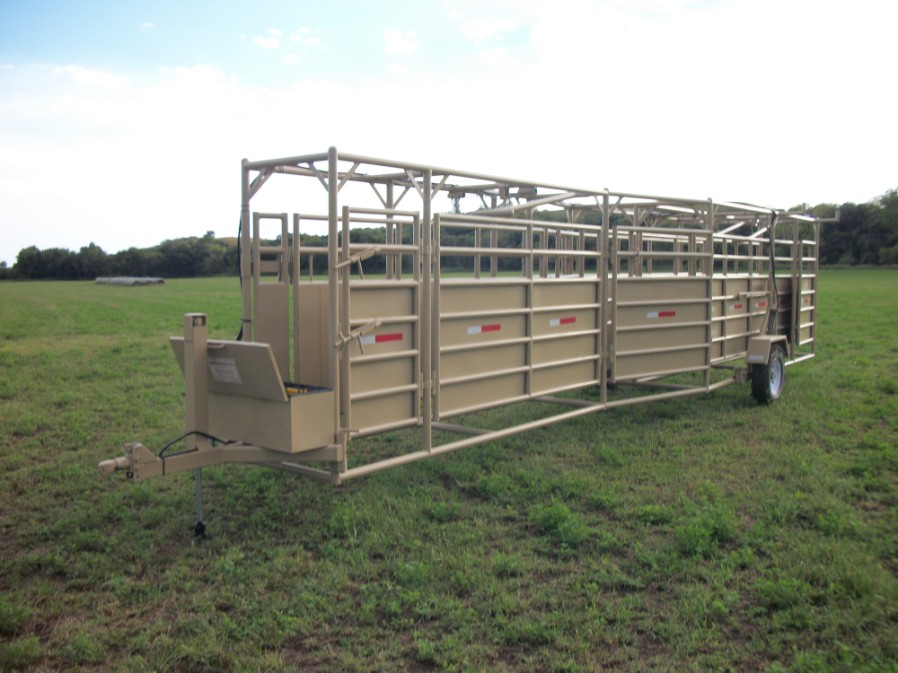 The bumper hitch allows for smaller turning radius to get in those narrow pasture gates, as well as frees up bed space for hay, ATV's or if you are like us, to carry your squeeze chute with your bale bed!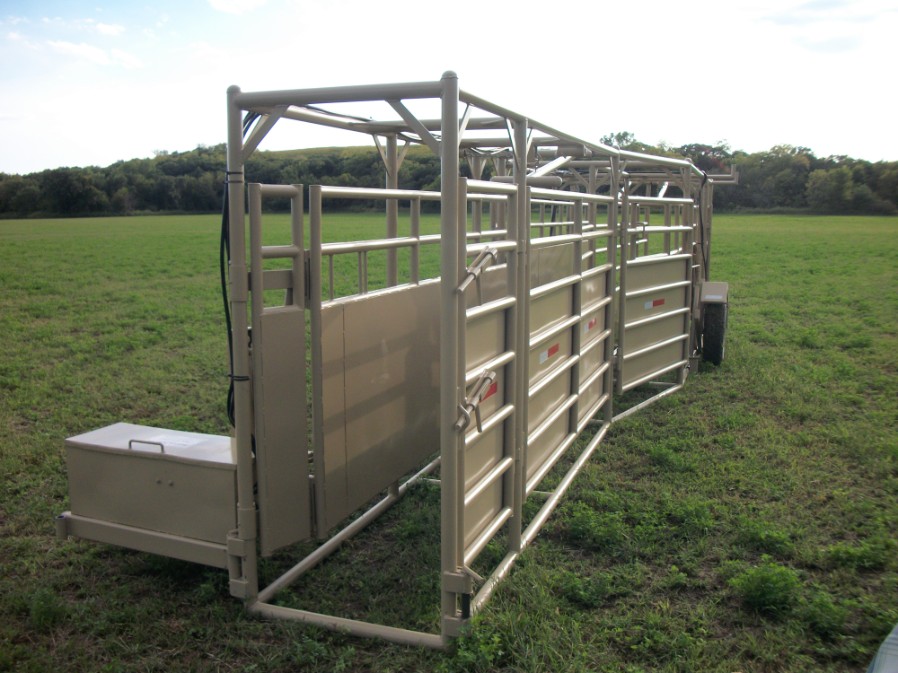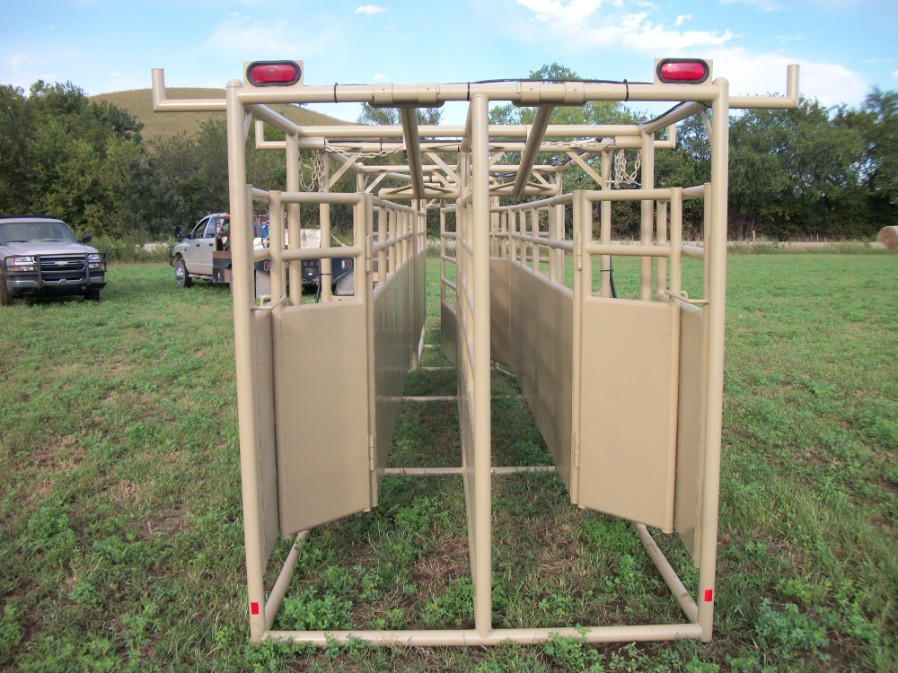 Tail lights, brake, and turn signals are standard.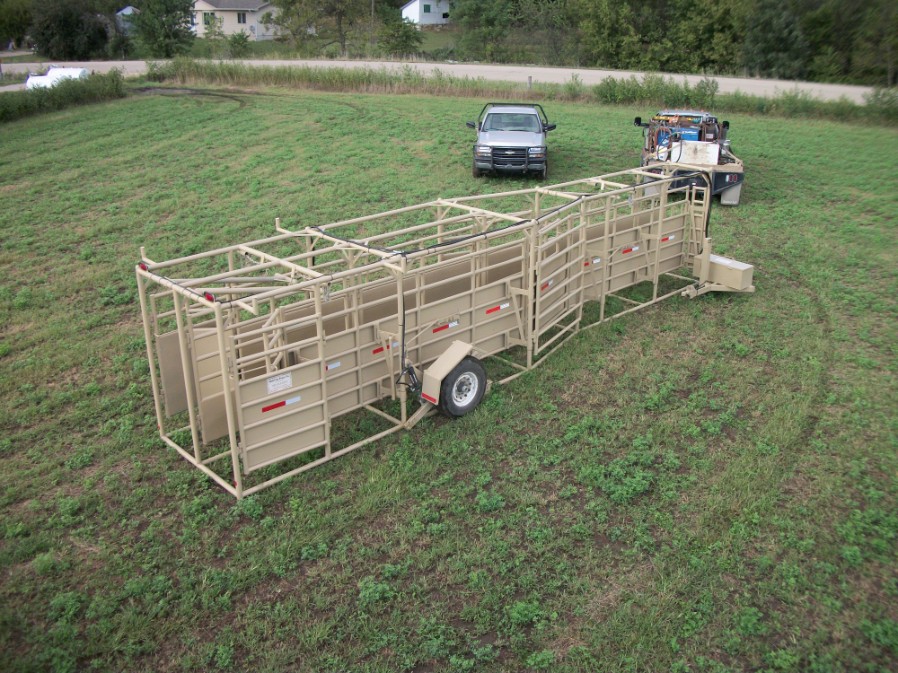 Lift is powered by a 12 volt hydraulic system. 15" of ground clearance in transport mode. Total set up time including unhooking from truck is less than 2 minutes.
Battery is charged when unit is being towed. Solar charger is standard to insure you never have a dead battery.
Due to many requests from our dual alley customers, we have created a portable corral with a built-in bud box that is designed specifically to mate up with our portable dual alley.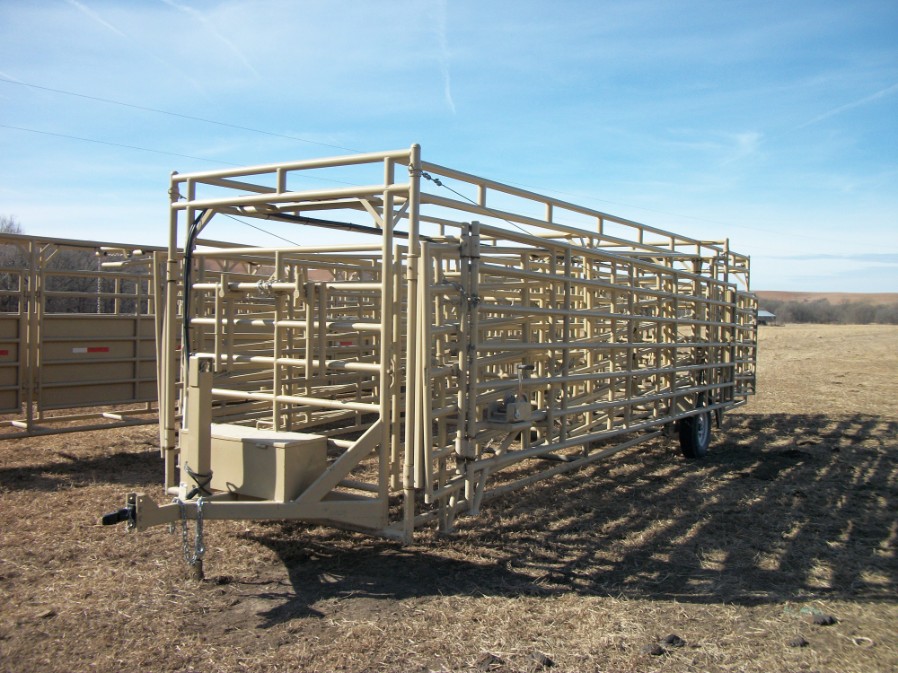 32' portable corral has all the same great features of our alley such as highway speeds, hydraulic lift and comes standard with tail lights.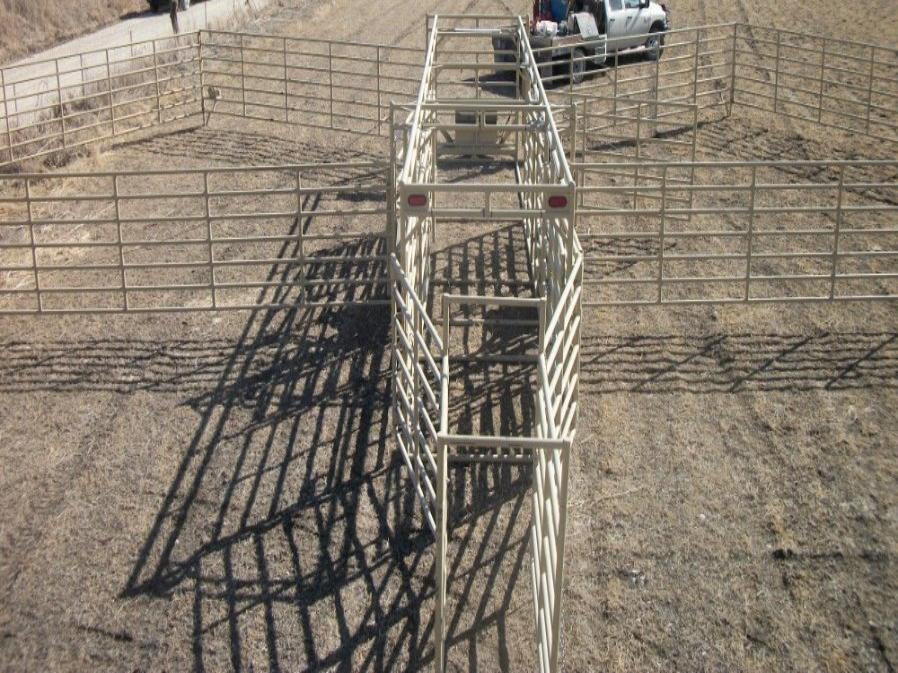 When unfolded our corral creates 2 equal sized pens, one on each side. Each pen comfortably holds 35 pairs with 600lbs calves with plenty of room to start sorting.
There are numerous configurations that can be set up at the rear of the main alley. In this picture we are set up for a pot load out directly out the back.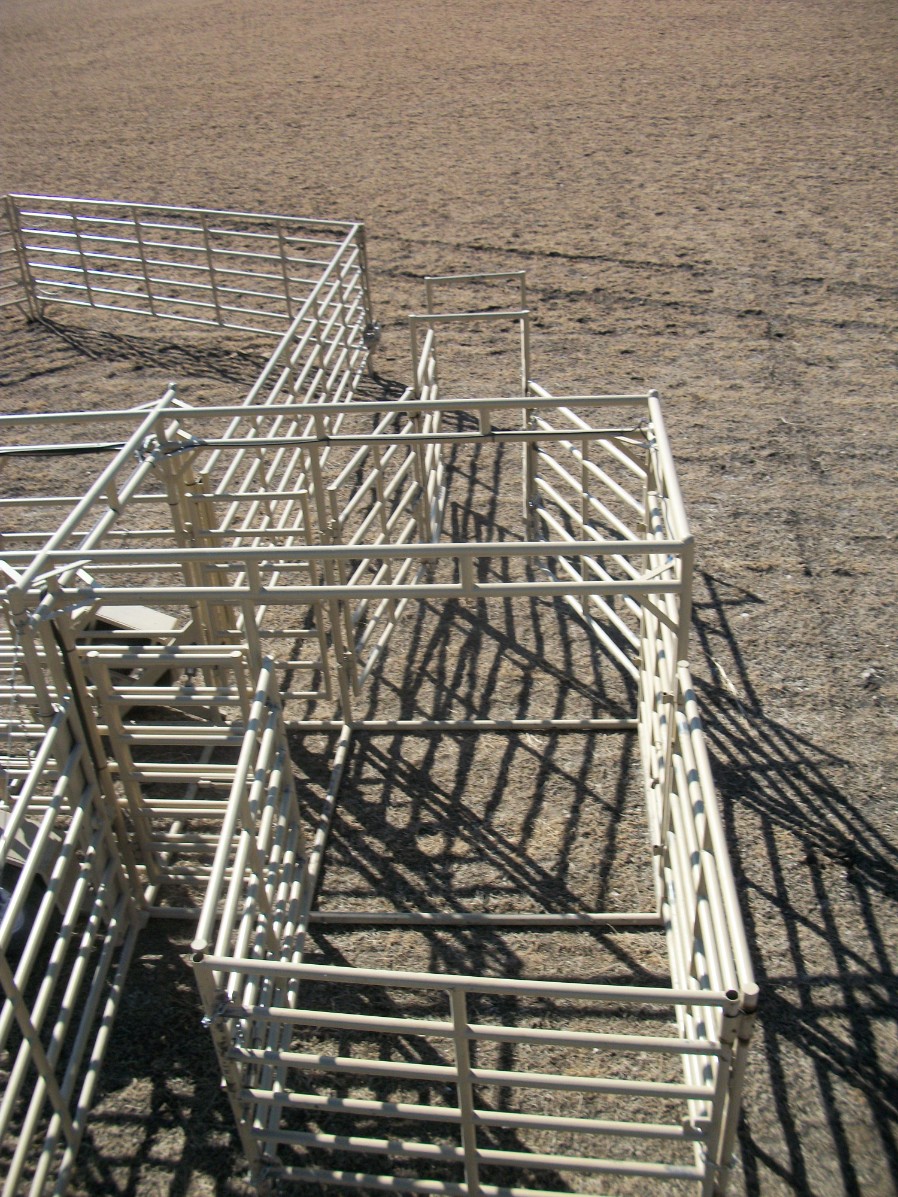 The bud box can be set up on either side of the corral to feed a pot load-out or our dual alley.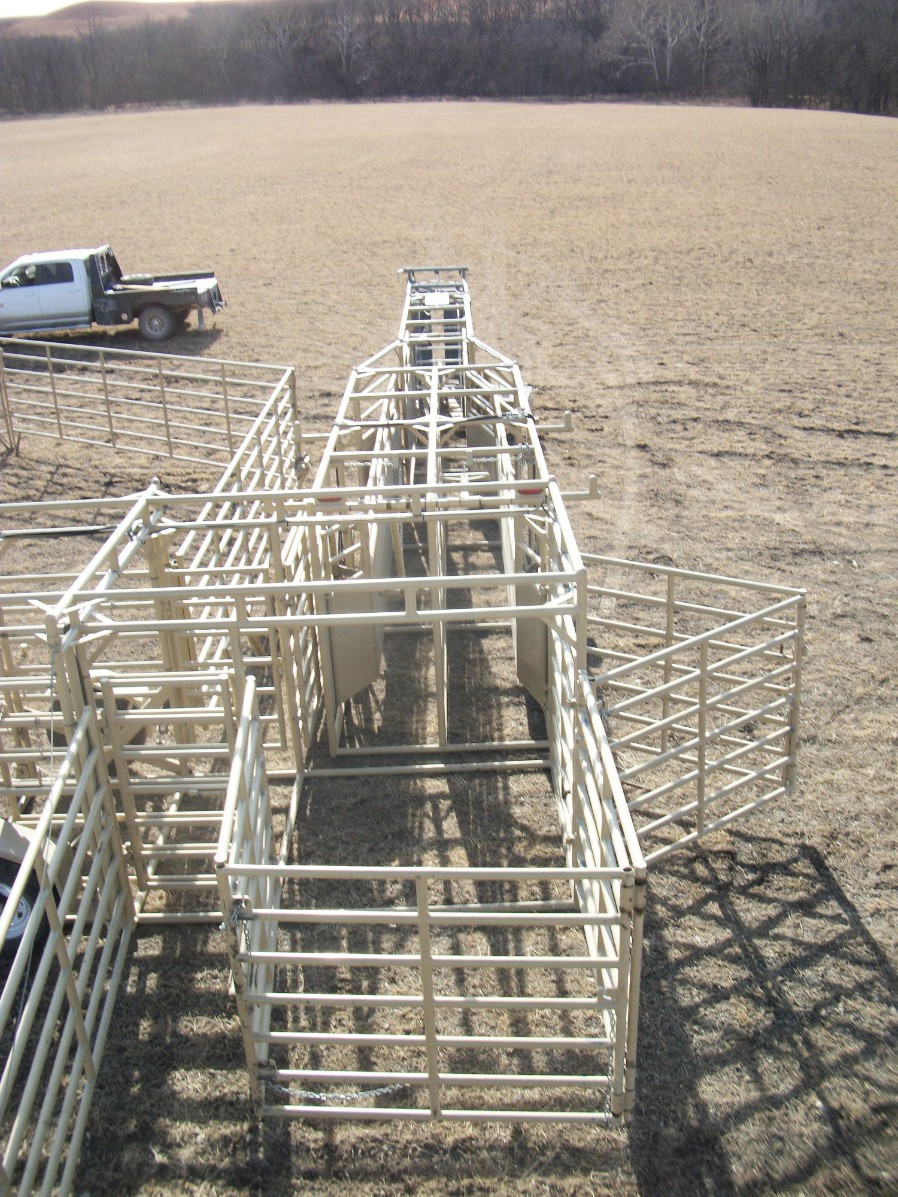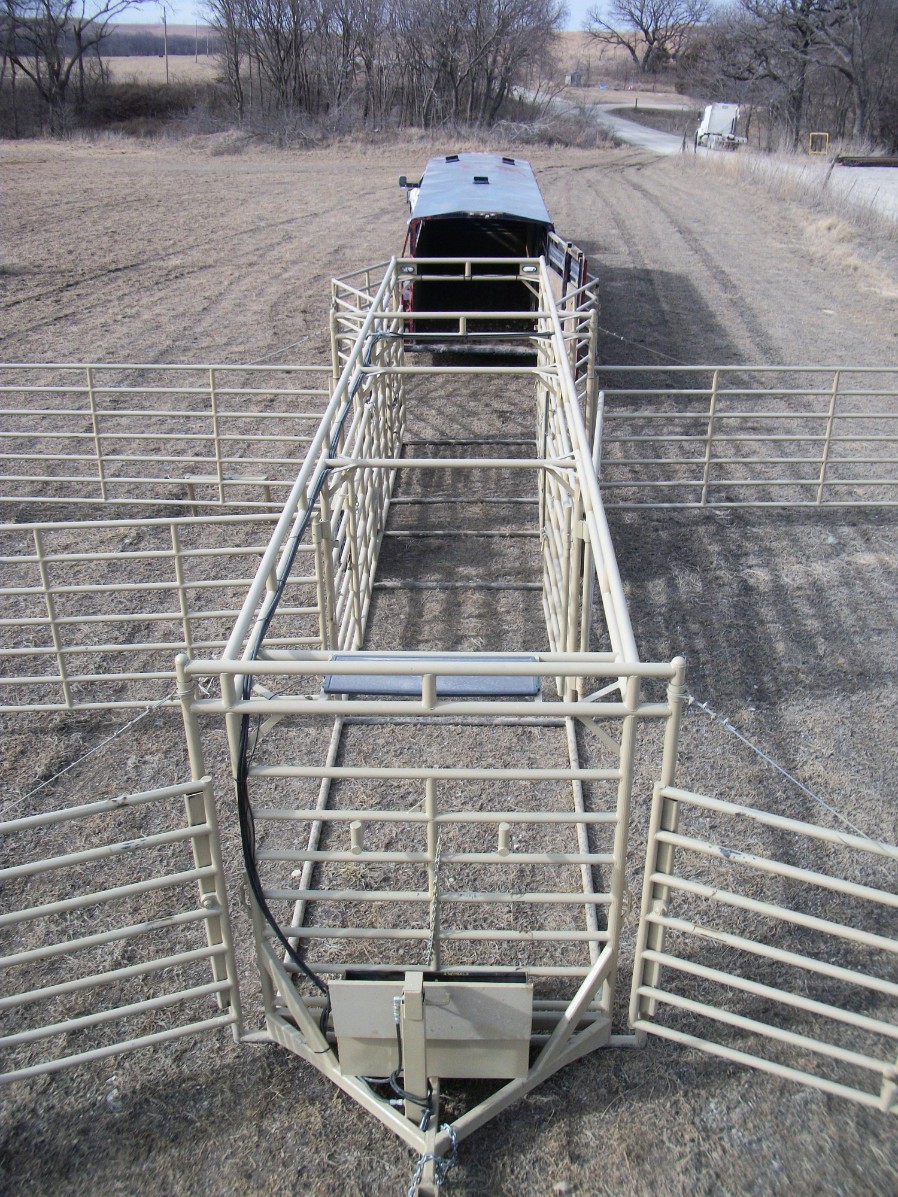 The same bi-fold panels that make the bud box create an adjustable length system to load your stock trailer.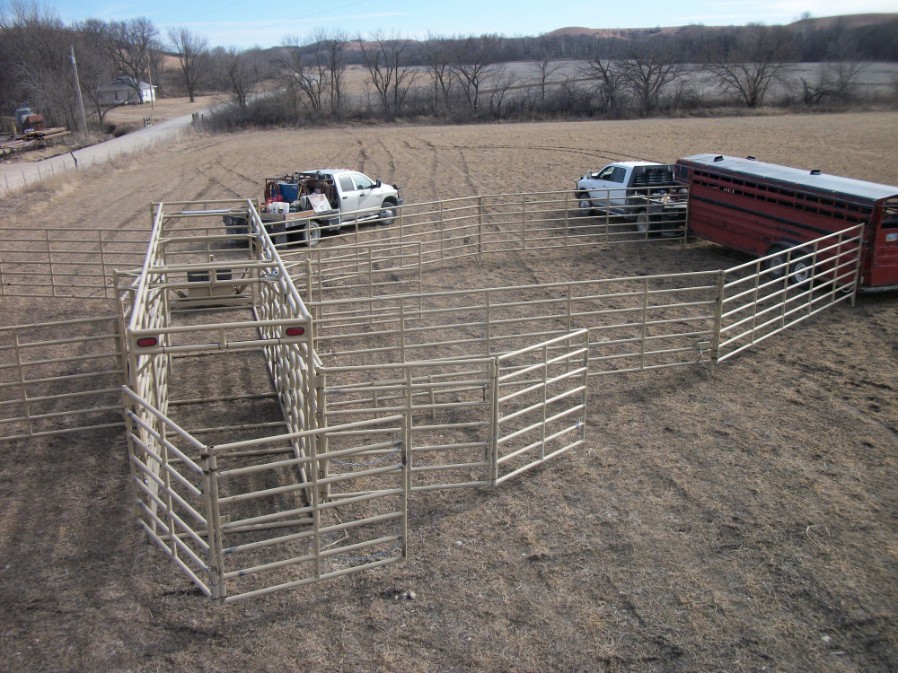 If you need a larger pen on one side, adding a 24' stock trailer more than doubles the head capacity of the pen.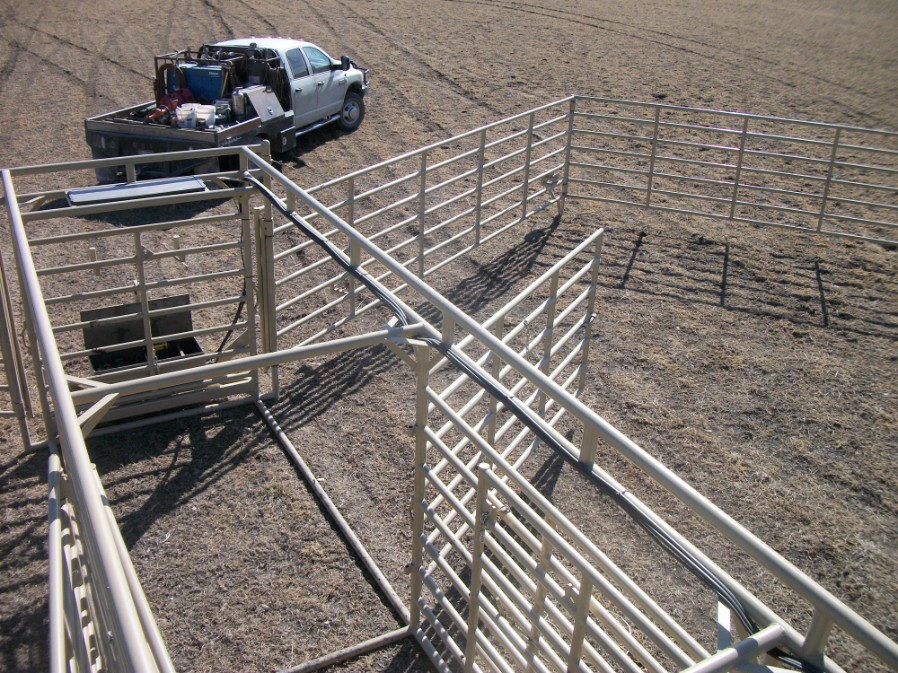 By positioning our gates all the way to the front of the main alley, we maximize natural cattle flow for sorting and loading.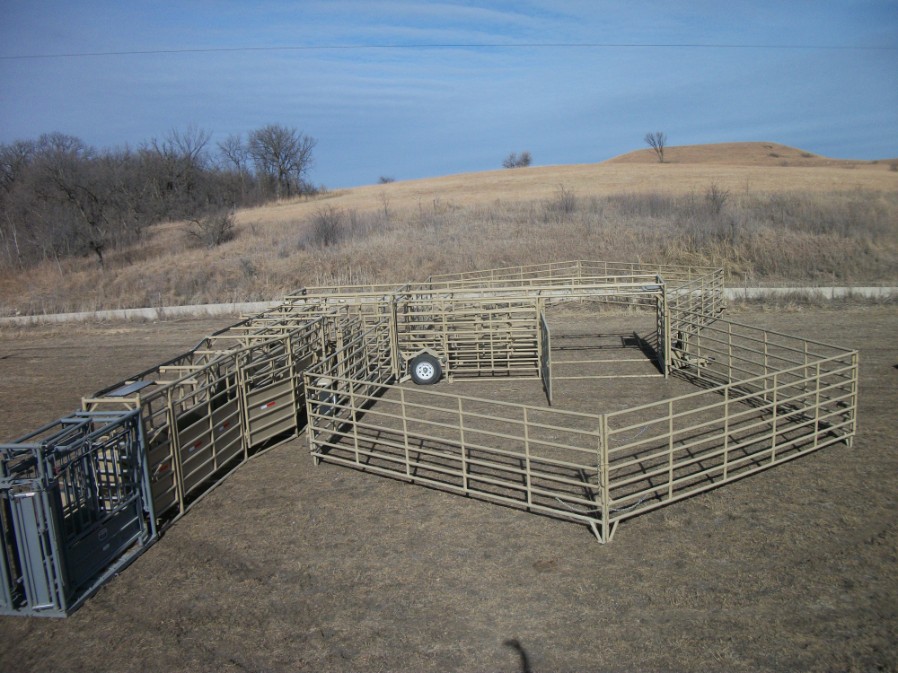 Give us a call and schedule a free demo!